FREE SHIPPING ON ORDERS OVER $50!
*Within the Contiguous United States*
---
Please Contact Us for Shipping Outside the Contiguous United States!
---
Add a 3 PACK of these handy T-Bolts for replacement or if you loss them
---
Customer Reviews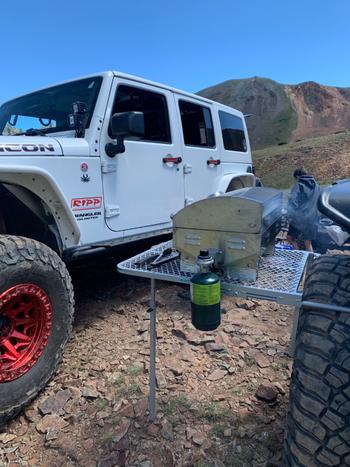 08/11/2020
Tire Table
Tire table worked great and was exactly what we expected! We had a chance to trail test the table on Imogene pass in Ouray last weekend and it worked perfectly, we can honestly say it's trail tested! Mike
Mike M.
United States
07/16/2020
Very Happy
Fantastic service, fast shipping and great product, I will buy from you again!
Jerry F.
United States
07/08/2020
Awesome product!!
It was awesome and easy to use!!
mihira c.
United States
07/01/2020
Great table for addition to van camping and tailgating!
We use it quite a bit. Sets up quick. Worthwhile product. Would buy it again. No regrets.
Frank B.
United States
06/12/2020
Extra Bolts
For future use if needed. Rather have them than not..:)
Gregory M.
United States