Customer Reviews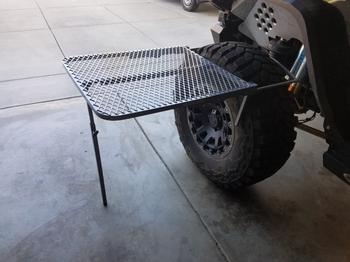 03/16/2021
camping table
very impress and great quality. Went with aluminum for light weight Feels very sturdy.
JC

United States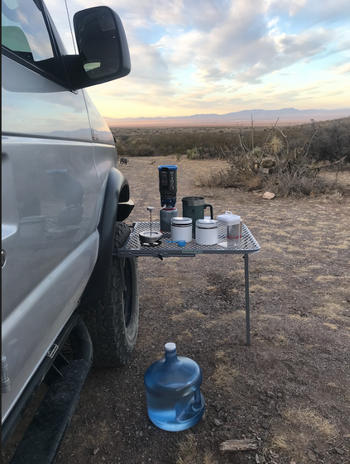 03/02/2021
Great Product, Easily Mounted on Tire, Compact and Easy to Stash in the Van
We purchased our Tire Table through the recommendation of another van owner. We wanted something lightweight and easy to pack away. We've used it on several occasions and it provides enough room to cook our meals on our Genesis BaseCamp Stove or have a quick hot cup of coffee with our JetBoil. The surface area is adequate for the stove and Jetboil, if you plan on a lot of food preparation you may want to consider the TireTable and the counter surface in your van/truck, etc., which also keeps your food prep from sand and windblown dust.
Kim A.

United States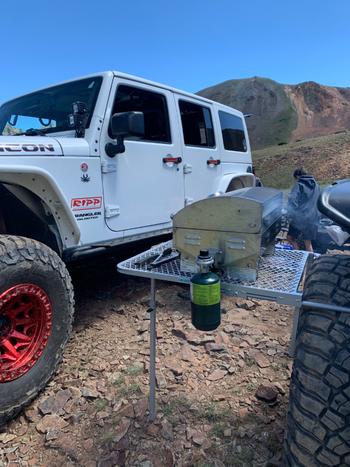 08/11/2020
Tire Table
Tire table worked great and was exactly what we expected! We had a chance to trail test the table on Imogene pass in Ouray last weekend and it worked perfectly, we can honestly say it's trail tested! Mike
Mike M.

United States
04/21/2021
tire table
easy to use and store
Anne B.

United States
02/02/2021
Extra T-Bolts
They are extras, so I haven't used them yet.
John H.

United States